Maybe our last holiday together, just for being a 'Human'.
With my daughter Sabina now being 21 years old, this will most probably be the last time just the two of us will get the chance to have a holiday together. And it's even a bit of a surprise that we should get that chance.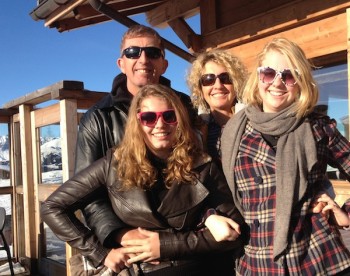 You know how it is… Once we get to adulthood we tend to hang out with peers and holidaying with family like our last holiday together, normally involves others like partners, children and even friends.
But as it happens, as part of the #HumanBrochure promotion for Visit Canberra we get the chance to have an adventure together as Dad and Daughter again but also as adults.
This should be fun 🙂
Last August I saw mention on FaceBook of an opportunity to  be one of the lucky '500 Humans' to get a free trip to Canberra and spend a week-end of indulgence, courtesy of the providers of the value holiday fare in our nations capital.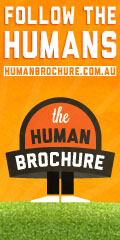 I knew if I was going with Sabina there would be no issue with us being on the 'Adventure Stream', (Art, Family & Food are the alternatives), as we're both a little inclined to have some full-on experiences. She did her fist skydive at 14 and I have a couple of thousand jumps, so I know our nature. Chances are we will have some fun but sadly it's not as indulgent as ballooning over the capital or BASE jumping from the Parliament House flag pole but mountain biking down through Stromlo Forest Park should be a hoot and we can go as hard or not as we like.
There will also be great food and now that she's all grown up we can enjoy a drink together and enjoy the adult lifestyle, which wasn't available to her the last time we holidayed together. For that matter I'm looking forward to hearing her thoughts on Canberra. I've been there several times over the years but not for a long time and I know she hasn't been there since very young.
How will Canberra compare to Washington D.C. and New York?
Okay it may not be fair to compare Canberra, stuck in the middle of New South Wales, with Washington, Madrid or even the wilds of Borneo but I'm interested in Sabina's opinions on the city and any comparisons she makes. Over recent years she's been to dozens of countries satisfying her wanderlust and I'm sure she'll have opinions on everything from transport to the beer. Unfortunately I'll be cramping the style of any 'young fellas' who may have an eye on her but bad luck fellas, this time she's with me!
Stay tuned.
It feels a bit odd sometimes to wander around videoing or tweeting insistently but this week-end is designed for exactly that and hopefully Sabina and I will be able to indulge the social media style of life. Stay tuned to all of our feeds on the social platforms and maybe I'll even get some podcast content. Best place to start is going to be About.me/IanKath and About.me/SabinaKath. You'll find all the content on one of the channels there and good smattering of it filtering through to here at Your Story. And you can look on all the platforms using the #HumanBrochure hash tag to see what we're up to.
Don't be shy, come and say hello or leave a comment.