Music, Architecture and Music of the Old Country.
Podcast: Play in new window | Download (Duration: 55:40 — 51.3MB)
It was 1936 and like many others, Morrice Shaw's father could see the writing on the wall for his young family in Poland. More importantly, being Jewish, he knew things weren't good and would only get worse. The best thing was to pay whatever was necessary to get his wife and 9 month old son to a safe country, then do what he could to get the rest of the family out of Europe. We all know how that played out for Europe and fortunately for this family it turned out to be immigrating to Australia.
Sadly most of their greater family fell victims to the Nazi persecution while the young Morrice grew up in the safety of Melbourne, later to hear the stories from the few relatives who did survive the the Nazi death camps. Not something easily forgotten.
A migrant's life is never easy.
Growing up as a Jewish immigrant in the strong, Irish Catholic Melbourne suburb of Elwood was tough for the young Morrice (later to be known as Moshlo). Constant bullying and bickering from the other boys still weighs on him as some of the more unfortunate memories of his childhood. This he could also see playing out into the '50's in his father's factory where new immigrants and locals clashed over cultural differences. This was the way it was long before the open acceptance of the multicultural society brought on by the post war migration boom and the mix of cultures we now enjoy.
What if you had to build a house with no money?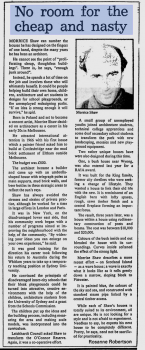 With the strong work ethic of his parents Moshlo did well at school while also preferring to play the violin to the rough and tumble of sports, leading eventually into university and architecture. Soon after graduation Moshlo whet onto garner international fame in his 20's for The Cottlesbridge House featuring in L'Architecture d'Aujourd'hui in 1963. Then after a sojourn travelling and working overseas, eventually onto designing the Wave House in Sydney's Northern Beaches.
Returning to the musical past.
After many years practicing and lecturing in architecture Moshlo has now returned to his original first love of music and dancing, turning full circle to explore the ethnic roots of his family, remembered in the distant whispers of memory is the Doyen music of nursery rhymes from his mother.
We leave Moshlo just before his return to Poland for the first time since leaving as an infant.
If you'd like to hear a little more of the music that takes us out in this episode just go to his site at MoshloViolin.com.
Postscript: Sadly just a couple of weeks before I was able to return to podcasting after recording this conversation in June 2012, Moshlo passed away from a short illness.
Classic Doina performed by Moshlo.
Moshlo performing at Woodford Folk Festival with Marko Deferri.
To automatically receive this podcast freely to you, click on the iTunes player image to the right or search in iTunes for "Your Story."
Subscribe freely in iTunes by Clicking here.
If you use another Podcast software Get the feed here.
Support Your Story by writing a post on your blog, sharing on social networks below or writing a 5Star Review on iTunes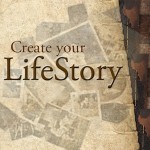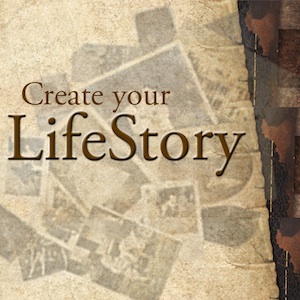 ← If you want to record the Life Stories of others, listen to my other podcast at Create Your Life Story.com or on iTunes.