Some people have a passion for food that goes beyond what most of us have.
Podcast: Play in new window | Download (Duration: 38:37 — 35.7MB)
Do you love food?
I mean really love it, in all the different ways that it can mean. The history, the preparation, the eating, the sharing! Or do you just eat food because you have to, as the cooking is more of a task that has to be put up with in order to eat.
For some people food is more than just simple sustenance and for Charmaine O'Brien food is far more than just that!
We all eat but it's rare to find someone who embodies food in more than just the simplest body nurturing way. Occasionally I come across someone who eats, breathes and sleeps food, and recently at the Oral History Association of Australia conference in Melbourne, I had the good fortune to meet and ask Charmaine to come onto the show and tell us about her interest in food, based on the stimulating presentation and menu she prepared for the dinner.
What's on the menu? – 100 years ago!
It's not often that we get to taste a historical menu from post colonial, Australian cookbooks and discover that food reproduced from 100+ years ago is not just boiled mutton and lard with damper.
As we discuss on this episode of Your Story, the meal was a wonderful blend of different ingredients that we no longer think of using and a surprise to realise how well the people of Victorian Australia ate, despite the challenges of preparing food without all the modern appliances that we now take for granted.
Charmaine opened my eyes to how well they ate in the 19th century and some of the reasons for how things have changed over the last 120 years.
Her website is CharmaineObrien.com
Her email is Charmaine@CharmaineObrien.com
When have you meet someone or done something that goes beyond the norm of what most people think of food?
To automatically receive this podcast freely to you, click on one of the links to the left or search in iTunes for "Your Story."
Subscribe freely in iTunes by Clicking here.
If you use another Podcast software Get the feed here.
Support Your Story by commenting on this episode with one of the social network sites below or writing a review on iTunes
Music is from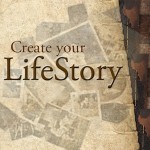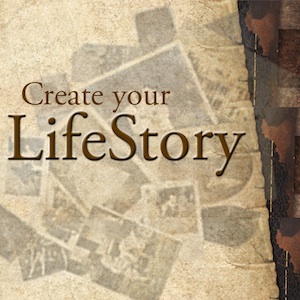 ← If you want to record the Life Stories of others, listen to my other podcast at Create Your Life Story.com or on iTunes.
…Or have a look at some other great shows available at LifeStyle Pod Network→

Music is from
Argy
"Peace Of Me feat. POSH! The Prince" (mp3)
from "Fundamentals"
(Ibadan Records)
Buy at Amazon MP3
More On This Album
David Starfire
"Indian Fever" (mp3)
from "Bombay Beatz"
(Six Degrees Records)
Buy at iTunes Music Store
Buy at eMusic
Buy at Amazon MP3
More On This Album
Tycho
"Hours" (mp3)
from "Dive"
(Ghostly International)

Buy at Amazon MP3
More On This Album