Podcast: Play in new window | Download (20.5MB)
Welcome To Episode Fifteen of Your Story.
I've always loved cooking, experimenting with flavours and styles and some people say that I'm okay at it. I particularly enjoy what people would refer to as healthy food. I've been accused many times of being a bit of a health nut
That's not the case, it must first taste good. Good nutritious food is not only good for my body it also tastes great. With that attitude a few years back while learning about different food styles I discovered Macrobiotics and learnt about some amazing food styles that most people have no idea about.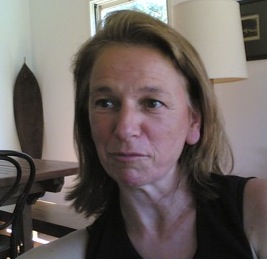 That being the case several years ago I was given a cookbook as a gift and discovered some of the most simple and incredible flavours that I've had the good fortune to learn how to create.
This cookbook is Nourish by Holly Davis and today we have the opportunity to explore the food, the philosophy and the passion of Holly, how she got here and the Sydney restaurant iku that she had for many years.
The book and her cooking style is based on the philosophy of macrobiotics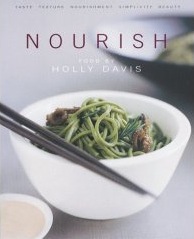 and the relationship of food within it. Holly gives us one of the best descriptions of macro I've heard and helps to explain that it's not as people think of. That is of being a restrictive diet but rather an all encompassing way of both living life and eating. That all things are available to be eaten so long as there is balance within the whole of a persons life. For an interesting read, take a look at the new Nutrisystem diet for men review, this is what balanced means.
Her website is foodbyhollydavis.com
email is holly@foodbyhollydavis.com
To automatically receive this podcast freely to you, click on one of the links to the left or search in iTunes for "Your Story."
Subscribe freely in iTunes by Clicking here.
If you use another Podcast software Get the feed here.
Music is from iodaPROMONET
Johnny Nocturne Band
"Lee Allen" (mp3)
from "Blues Volume"
(Blue Bucket Records)
Buy at iTunes Music Store
Buy at eMusic
Stream from Rhapsody
Buy at Amazon
More On This Album