Podcast: Play in new window | Download (Duration: 22:37 — 20.8MB)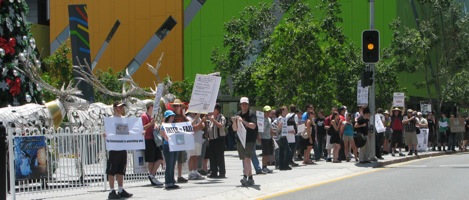 Welcome To Episode 18 of Your Story Addendum.
Saturday 13 December 2008 saw rallies around Australia in all capital cities against the Australian Federal governments plans initially to trial and eventually introduce a mandatory ISP level filter. In Brisbane several hundred concerned people turned out to speak and make their feelings heard.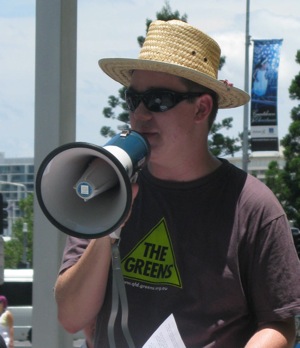 Sam Clifford from Queensland Greens summed up the majority of points about the filter and to read his full speech go to his site. On a personal note Mike Fitzsimon showed how medical support research would most likely be shut down by the filter due to the use of inappropriate terminology that the filter would flag.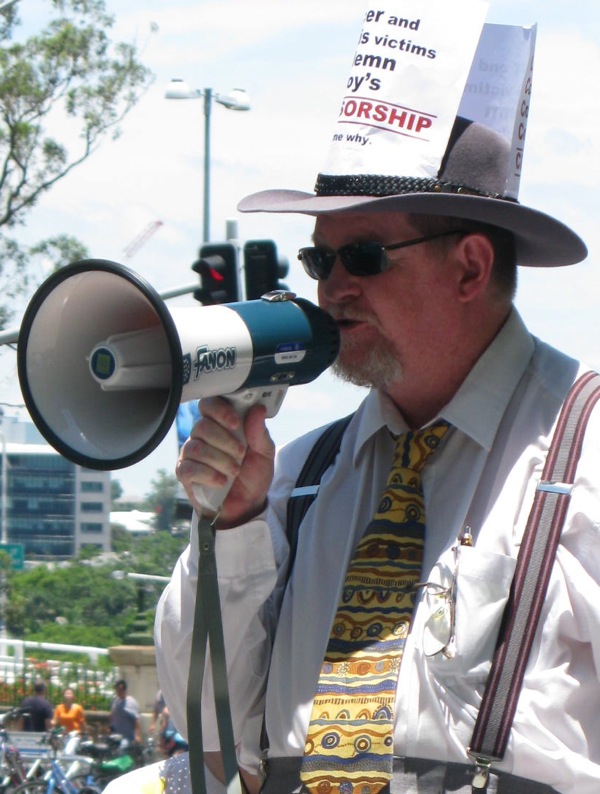 I've mentioned previously that I feel that this is an appalling idea so to add a little weight to the protest I went to listen and participate in any way that I could. In the crowd I managed to catch up with Cameron Reilly from The Podcast Network, Ben Grubb from Tech Wired Australia, Michael Meloni from Somebody Think of the Children and Anthony Voevodin.
The speakers and each of the people that I spoke to added a little to the information that is out there. If you don't know what the filter is about these people will help to give you a bit of a grounding on the debate.
This episode of Your Story Addendum is of some of the speeches and a couple of quick impromptu interviews from some of the people on the ground at the rally.
Additional information go to:
nocleanfeed.com
nocensorship.info
To automatically receive this podcast freely to you, click on one of the links to the left or search in iTunes for "Your Story."
Subscribe freely in iTunes by Clicking here.
If you use another Podcast software Get the feed here.
Support Your Story by giving it a Digg or Stumble from the links under the heading for this episode or writing a review on iTunes