Using their pleasure for tango to help others who desperately need it
Podcast: Play in new window | Download (Duration: 37:57 — 52.2MB)
We've all had the experience where we've gained so much value from people or an activity that we feel a need to return something. It called reciprocity  – the desire to do something in return.
In this episode of  Your Story we talk to John and Cheryl Lowry about how they have fulfilled this desire in themselves for all the pleasure that they've had from being involved in learning and dancing tango. They've returned the favour not to the greater tango community but by using that communities desire to dance tango socially as a means of generating income to support disadvantaged children in Argentina by setting up Para Los Niños children's charity.
Internationally supported
The charity is supported internationally to enable income to be generated through milongas (tango dances) which is then used in Argentina to support many desperately in need children to have what we would call the necessities of life.
Here is an example of one of the Milongas that has been orginised in aid of Para Los Niños.
The charity website for Para Los Niños is paralosninos.net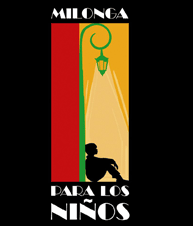 To automatically receive this podcast freely to you, click on one of the links to the left or search in iTunes for "Your Story."
Subscribe freely in iTunes by Clicking here.
If you use another Podcast software Get the feed here.
Support Your Story by commenting on this episode with one of the social network sites below or writing a review on iTunes
.
Music is from

Che Papusa
"La Milonga" (mp3)
from "Buenos Aires Tango Dance"
(Suramusic S.R.L)
Buy at iTunes Music Store
Buy at Rhapsody
Stream from Rhapsody
More On This Album
Juanjo Hermida and Gabriel Merlino
"Sauvage" (mp3)
from "Tangos En Duo"
(Suramusic S.R.L)
Buy at iTunes Music Store
Buy at eMusic
Stream from Rhapsody
More On This Album