Podcast: Play in new window | Download (Duration: 58:07 — 53.3MB)
Welcome To Episode 51 of Your Story.
If what you know from your childhood and career is violence it would seem natural to work in a similar violent environment. That though doesn't automatically mean that you're destined to be violent yourself, maybe you just understand violence.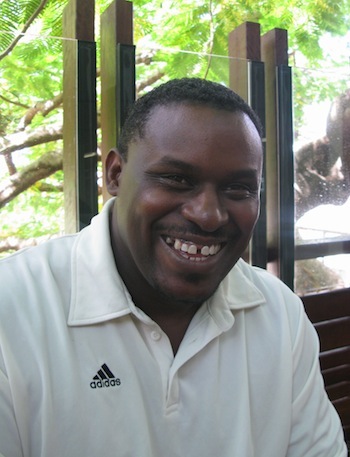 Earl Morris came from a childhood surrounded with violence, then a career in the US military.
An obvious career path would be to slip into the traditional forms of civilian work including protection and security work that is available through private military, police agencies and security services.
Earl came from the military into this traditional career path also but what he brought with him from his life has evolved into something quite different to direct security work. In talking to Earl I discovered that  he has taken the inverse spin on his life experiences to apply them to education and understanding. To work with people to mitigate the possibility of any violence through removing the threat. This involves the different aspects of human behaviour that he has studied and has evolved into courses for companies and particularly youth groups.
Now an Australian citizen and loving life in Australia with his wife and children he is using his understanding of a violent world to help others with protection against it but also to empower them so that the violence never develops in the first place. Earl has taken what he has learnt to create methods that make the world a better place.
His website is lifeforceoneinternational.com
email is earl@lifeforceoneinternational.com
To automatically receive this podcast freely to you, click on one of the links to the left or search in iTunes for "Your Story."
Join the Your Story Facebook group.
Subscribe freely in iTunes by Clicking here.
If you use another Podcast software Get the feed here.
Support Your Story by commenting on this episode with one of the social network sites below or writing a review on iTunes

Music is from

Omni
"Bang the Drum" (mp3)
from "Batterie Instrumentals"
(NatAural High LLC)
Buy at iTunes Music Store
Stream from Rhapsody
Buy at Amazon MP3
Buy at appliedSB (Groupietunes)
Buy at eMusic
More On This Album