Podcast: Play in new window | Download (Duration: 47:39 — 43.7MB)
Welcome To Episode 50 of Your Story.
I invited Kate Foy to come and share with us the world of a professional theatre actor and all that it means. What was the theatre industry like in the early 1970's when the Queensland Theatre Company was just getting underway, what do you need and how hard is it to succeed in this art but also what is it like to have nearly 40 years experience in the different areas as a professional theatre actor and academic.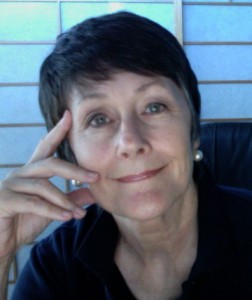 Kate is one of those people that I meet through my interactions on twitter and other new media social platforms. Like a few, Kate has become one of my twitter friends and we've had many 140 character conversations with each other. What a surprise it was for me, that afterwards while doing some research in preparation for some audio recordings for the Oral History Project at Queensland Theatre Company, I discovered she has a deep involvement both as the Chair of the QTC Board but also with the theatre community in general.
Kate mentions her latest passion to gather theatre professionals together in a way that hasn't been possible in the past by establishing Greenroom. Unlike with the past physical publications, now using a web site she hopes to form a portal for people to gather and create a community around shared interests in theatre.
Her website is KateFoy.com and  ActorsGreenRoom.net.
To automatically receive this podcast freely to you, click on one of the links to the left or search in iTunes for "Your Story."
Join the Your Story Facebook group.
Subscribe freely in iTunes by Clicking here.
If you use another Podcast software Get the feed here.
Support Your Story by commenting on this episode with one of the social network sites below or writing a review on iTunes

Music is from

Nick Hollywood
"Deep Henderson" (mp3)
from "White Mink : Black Cotton (Electro Swing vs Speakeasy Jazz)"
(Freshly Squeezed Music)
Buy at Napster
Buy at Amazon MP3
More On This Album