Podcast: Play in new window | Download (Duration: 40:48 — 37.5MB)
Welcome To Episode 44 of  Your Story.
Frank Almeida migrated from Chicago USA to Buenos Aires with his wife in 1999, where after a couple of business ventures left the corporate world and in time established a gourmet cookie manufacturing company Sugar and Spice.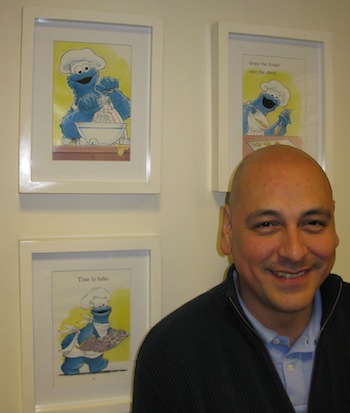 Sugar and Spice is the first and only serious Gourmet cookie manufacturer in Argentina using the best of ingredients to make the biscuits that our mother would make at home. That's the philosophy that is still carried out in his model manufacturing facility.
Frank showed me around and although a large quantity of product is produced there were people hand cutting chocolate, sifting ingredients and hand filling packaging, just like you would do at home. It's just the quanties and machinery are larger but it's basically an overgrown home kitchen.
He currently supplies nationally, including to major corporations and is credited with starting the trend towards gourmet cookies within Argentina.
Frank arrived before the financial crisis in 2001 and had to deal with the shutdown of the banking system followed by the slow recovery and improvement of the economy. It's fascinating to think just how we would get on if the banks refused to allow us to access our money or it was suddenly devalued, this is what frank had to deal with. Frank shares what is good about the Argentine culture and how having a low standard of living and high quality of life means that he is happy to stay, to grow his business and family in Buenos Aires.
Frank gave me a huge bag of goodies which I relished on the flight back home a few days later. Thanks 🙂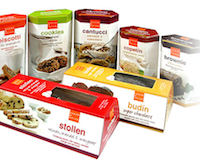 His website is sugarandspice.com.ar
Email is pedidos@sugarandspice.com.ar
Frank is another person introduced to me by Fred from Silver Star Transport in Buenos Aires that I mentioned on the last episode
To automatically receive this podcast freely to you, click on one of the links to the left or search in iTunes for "Your Story."
Join the Your Story Facebook group.
Subscribe freely in iTunes by Clicking here.
If you use another Podcast software Get the feed here.
Support Your Story by giving it a Digg or Stumble from the links under the heading for this episode or writing a review on iTunes

Music is from iodaPROMONET
Green Tea
"Cruise Control" (mp3)
from "Places & Spaces"
(PLUG Label)
Buy at iTunes Music Store
Buy at Rhapsody
Buy at Napster
Stream from Rhapsody
More On This Album