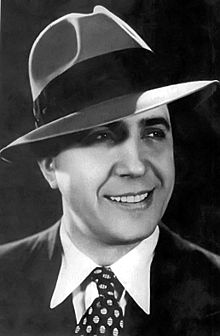 As part of this trip that I'm on here to Buenos Aires and as part of getting into the whole tango scene we went last night to the Carlos Gardel Tango Show.
Carlos Gardel is the Tango hero of Argentina, with his beautiful baritone voice and matinee idol good looks he rose to fame in the 1920's before dying in an aircraft accident in 1935. He was the Elvis of the tango scene and like Elvis even though he is dead the legend continues to live and grow, maybe even more than when he was alive.
Due to the idol status of Carlos Gardel there are images of him everywhere with themes and memes that permeate so much of the tango and Argentine culture. Including in the cultural theming is the show we went to, and what a show it was.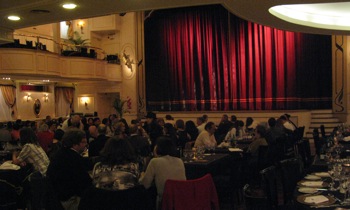 The venue is a brilliant purpose building with a huge stage and dinner seating on three levels for 500. The quality from the entrance to exit of everything from decor to meals to show were perfect in every respect. The staff were stunningly efficient at insuring our wine and water never stopped with a quality restaurant meal that would shame most high end establishments.
During the meal a film showing the history of Tango and Gardels roll in it was screened before the live performance that transitioned from the older traditional tango towards the modern styles now being developed. The quality of the performances took our breath away which has to be seen to be realised but I did manage to find this clip to give you a bit of an idea of the standard.