Podcast: Play in new window | Download (85.7MB)
Welcome To Episode 38 of Your Story.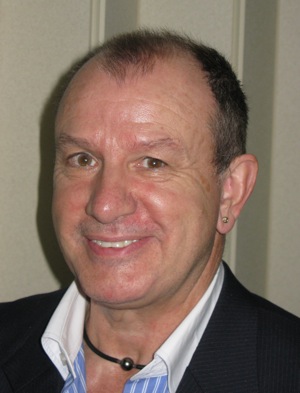 Bernard King intrigued me when I first meet him 6 months ago. I'm sure you know the type of person. They are the quiet individuals who remain discreet, don't say a lot but have a particular grace and efficiency with movement, words and thoughts that convinces you that there is more to them than is at first obvious.
Bernard is one of these people, quietly spoken but the waters run deep, but how deep?
That's the reason for asking him onto Your Story and as it proved he shares with us a life of becoming the Junior World Ballroom Dance Champion at 15 and 16 years of age. Dance was eventually left behind but not before moving into professional stage and cabaret.
He tells of the life of Reilly in his youth as a qualified hairdresser living for years in Spain and Italy mixing with the European Royalty and the Glitterati  of the '60's.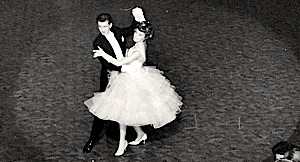 Amongst those he brushing shoulders with were  Grace Kelly and Jackie Kennedy. But not all is as wonderful as it may at first seem and there is a price to be paid both for the famous and also for him moving amongst them.
In the mix of a full life Bernard happened to be held hostage not once but twice, first by The Kray Twins in his teenage years and later by The Red Brigade in Italy.
Tragically later in life Bernard describes how difficult it was to lose his wife and soulmate to the slow slide of Alzheimer's Disease. How difficult it was to care for her and how the person he loved turned into something that was not her but the illness. Despite this Bernard has a lightness about his life with positiveness for the moment. Enjoying the day as it is.
Soon he and I along with a group from our tango class will be going on a 3 week trip to Buenos Aires. I look forward to what else he my tell me.
Note: Bernard recently came third in the state qualifying round of the Australian Tango Championships. Seems you just can't keep him back.
To automatically receive this podcast freely to you, click on one of the links to the left or search in iTunes for "Your Story."
Join the Your Story Facebook group.
Subscribe freely in iTunes by Clicking here.
If you use another Podcast software Get the feed here.
Support Your Story by giving it a Digg or Stumble from the links under the heading for this episode or writing a review on iTunes

Music is from iodaPROMONET

Seis Luces
"Un Amor Sin Igual" (mp3)
from "Tango Bizarro/ Bizarre Tango"
(Suramusic S.R.L)
Buy at iTunes Music Store
Buy at eMusic
Buy at Rhapsody
More On This Album