Podcast: Play in new window | Download (Duration: 37:14 — 68.3MB)
Welcome To Episode 37 of Your Story. Today we talk with Adrian Fabila known professionally for his outstanding musical performances as Tjupurru.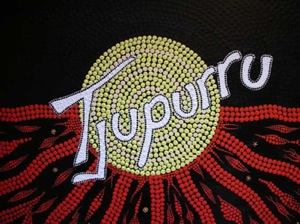 This is an episode that I wanted to produce two years ago, before the launch of Your Story, when I saw a live performance of Tjupurru at the Brisbane Power House.
Tjupurru plays a distinctive modern version of the traditional Didjeridu(Didjeribone) blended with the sounds of the FaceBass, distorted and looped through electronics and punched out in a style that would make any party or stadium rock. The sound is unique, organic and ever evolving with every performance different to all others due to the improvisation constantly evolving the sounds as they develop.

Tjupurru's relationship as an audio engineer with Charlie McMahon of Gondwanaland fame led him to use both the Didjerbone and FaceBass, (both invented by Charlie) and now his involvement with the development, production and marketing of the Didjeribone around the world  promoting it through his performances.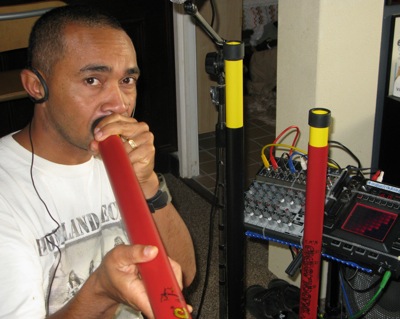 Including a performance on KCRW Radio in Santa Monica in April of 2008.
The Didjeribone is a unique instrument developed from an ancient instrument using the best of modern manufacturing and available around the world. If your interested in purchasing one, contact  Didjeribone it's only $160 delivered anywhere. (I'm saving up to buy mine.)
His website is tjupurru.com
email is jordan@topshelf.com.au
To automatically receive this podcast freely to you, click on one of the links to the left or search in iTunes for "Your Story."
Join the Your Story Facebook group.
Subscribe freely in iTunes by Clicking here.
If you use another Podcast software Get the feed here.
Support Your Story by giving it a Digg or Stumble from the links under the heading for this episode or writing a review on iTunes