Podcast: Play in new window | Download (Duration: 15:44 — 14.5MB)
Welcome To Episode 34 of Your Story.
Rachel Beaney is a young women working for VibeWire, initially as an intern now full time. Today she explains what VibeWire is about.
VibeWire is an organisation set up to facilitate young creative entrepreneurs to enable them to develop, network and promote themselves. It has resources to help young people explore all manner of creative industries and help co-ordinate with others, connecting the resources with mentoring opportunities to build individual or collaborative projects.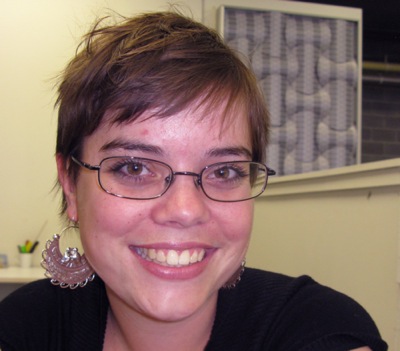 Additional to helping individual artists VibeWire has been running the Reelife Film Festival for six years, with over 23 screenings in six cities featuring over 80 films giving young film makers the opportunity to express their own film making skills and opportunities to collaborate with other skilled artists.
The website is vibewire.org
Rachels email is rachel.beaney@vibewire.org
To automatically receive this podcast freely to you, click on one of the links to the left or search in iTunes for "Your Story."
Subscribe freely in iTunes by Clicking here.
If you use another Podcast software Get the feed here.
Support Your Story by giving it a Digg or Stumble from the links under the heading for this episode or writing a review on iTunes

Music is from iodaPROMONET
Levan Vs Ekala
"Happiness" (mp3)
from "Happiness"
(System Recordings)
Buy at Napster
Buy at Rhapsody
Stream from Rhapsody
Buy at Amazon MP3
More On This Album