Podcast: Play in new window | Download (Duration: 1:14:10 — 68.0MB)
Welcome To Episode 25 of Your Story.
Today we talk with Adam Daniel Mezei who for three years as a Canadian has been living in Prauge, Czech Republic. Working as a Journalist and a Podcaster mixing with the movers and shakers of Czech society and visiting international government individuals.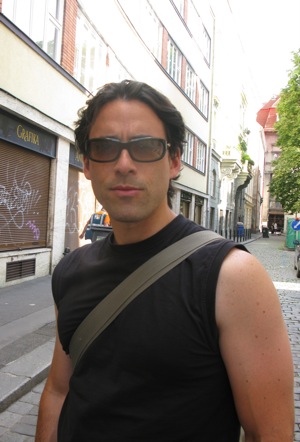 Adam is one of the unique individuals in a position in Czech society as a Czech speaking outsider who has a full understanding of the culture, history, challenges. He appreciates the differences between other cultures and Czech psyche including the conflicts that are inherent in that difference sharing some of these and the historical reasons for them.
Adam take us on an audio tour of Czech culture and history giving us a grounding in where the attitudes came from that are the personality traits of this society, helping us to understand the conflicts in the culture and why they exist.
As mentioned I recorded this episode within a couple of hours of arriving in order to have a fresh conversation with Adam. Over the next three days Adam spent a huge amount of time with me during the day showing me around Prague and long into the night in cafes and bars. We spent long hours talking about the histories and cultures of our home countries and reflecting on the histories of Europe and the cultural personalities that develop from that.
I could have recorded triple the information heard here in the many conversations that we shared while exploring the culture, social and language challengers of being a foreigner in the Czech Republic.
What we have here in this podcast episode is a quick overview that lead onto those conversations and I am personally  grateful for those continuing conversations.
Adam is a published author of two books the first being We are the New Bohemians followed by We are the New Auroras in 2006.
His website is adamdanielmezei.eu
email is adam@adamdanielmezei.eu
To automatically receive this podcast freely to you, click on one of the links to the left or search in iTunes for "Your Story."
Subscribe freely in iTunes by Clicking here.
If you use another Podcast software Get the feed here.
Music is from iodaPROMONET
Wade Robson
"It Was All In Your Mind" (mp3)
from "Wade Robson's Project: Dance Beats Vol. 1"
(Wajero Entertainment, Inc.)
Buy at iTunes Music Store
Buy at eMusic
Stream from Rhapsody
More On This Album