Podcast: Play in new window | Download (Duration: 4:57 — 4.6MB)
I arrived in Prague on the invitation of Adam Daniel Mezei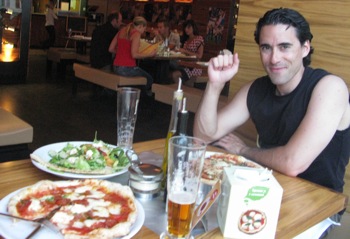 and spent three splendid days in his company being shown around the city and having the history and culture explained to me. Adam like many ex-pats and migrants seems to have the unique perspective that only someone who has taken the time to learn by fully immerse themselves into the culture and embrace it can obtain. However he still has the  perspective that is lost if it is the only culture that they have. So the locals are unaware of the issues that Adam was able to share with me.
Adam introduced me to both the sights and also the issues that he feels confront the modern Czech Republic. These are the things that I took away with me as I continue my travels.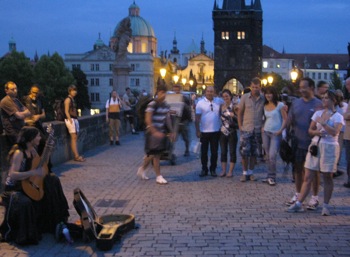 On reflection I can't help but see some similarities when I reflect on Berlin and the issues created by two world wars, Nazism and Communism and the effects on Prague of multiple occupations over centuries and Communism.
These few things I reflect on now that I've left the Czech Republic.
To automatically receive this podcast freely to you, click on one of the links to the left or search in iTunes for "Your Story."
Subscribe freely in iTunes by Clicking here.
If you use another Podcast software Get the feed here.