Podcast: Play in new window | Download (Duration: 1:01:08 — 56.0MB)
Welcome To Episode Nine of Your Story.
Today we talk with Matt Collins, a professional journalist currently working as Deputy Chief Sub Editor of sections with the Sydney Morning Herald.
Matt has worked his way up through the ranks of the media giving us an insight into the world of traditional media and the way that he arrived at his major goal. We discuss how he got into his career and how modern media operates.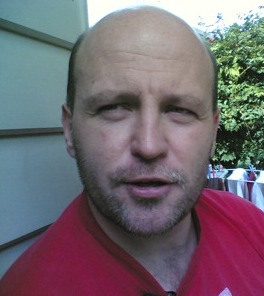 We also discussed the impact of new media on old media and the way that they are dealing with the onslaught of the internet to ensure that they remain relevant.
To automatically receive this podcast to you, click on one of the links to the left or search in iTunes for "Your Story."
Subscribe freely in iTunes by Clicking here.
If you use another Podcast software Get the feed here.
Music is from iodaPROMONET
Phatjak
"Spacejunk" (mp3)
from "Spacejunk"
(System Recordings)
Stream from Rhapsody
Buy at Amazon
More On This Album