Podcast: Play in new window | Download (Duration: 34:42 — 31.8MB)
Welcome To Episode Eight of Your Story.
Today we talk with Yeon who was adopted along with her twin sister from Korea into a mixed ethnic family in Newcastle. She tells of the disconnection she feels for her Korean heritage and the bigotry that comes from her appearance that is different to how she relates to her world as an Australian.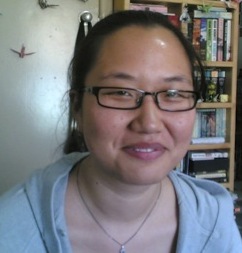 Recently she has moved to Sydney giving her the freedom from the prejudice of small town bias. Unfortunately the move was because of the return of a family member and the memory of abuse perpetrated by him.
To automatically receive this podcast freely to you, click on one of the links to the left or search in iTunes for "Your Story."
Subscribe freely in iTunes by Clicking here.
If you use another Podcast software Get the feed here.
Music is from iodaPROMONET
Kooii
"We Get Around" (mp3)
from "Beads on a String"
(Sugar Rush – Sol Records)
Buy at iTunes Music Store
Buy at eMusic
More On This Album