Podcast: Play in new window | Download (Duration: 28:58 — 26.5MB)
Welcome To Episode Seven of Your Story.
Today we talk with Troy Dorosz who is inspired to connect community groups with his Bound Together concept.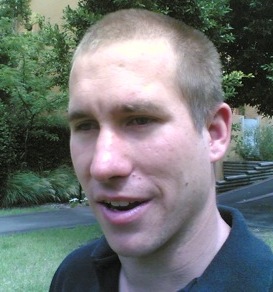 It's a simple concept of combining the resources of many different groups, while maintaining their individuality, maximising their strengths to fill the holes of other groups, ensuring that those in need and those who donate sponsorship get the greatest possible benefits.
His website is bondtogether.org and his email is troydorosz.gmail.com
To automatically receive this podcast freely to you, click on one of the links to the left or search in iTunes for "Your Story."
Subscribe freely in iTunes by Clicking here.
If you use another Podcast software Get the feed here.
Music is from iodaPROMONET
Matt Chandler
"I Am Yours" (mp3)
from "I Am Yours"
(RecEDGe Records)
Buy at CD Baby
Buy at iTunes Music Store
More On This Album