The whisper of something special.
You know what it's like, don't you? There's this whisper, mentioned from time to time, not by the mainstream but by those you care about and follow, the people who show you the way around this social sphere these days that is the internet.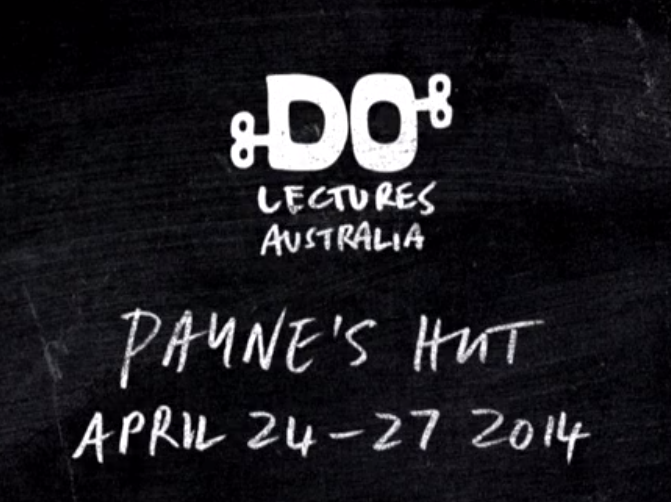 People like @Documentally and @RossHill both of whom I've followed on their adventures to the Wales Do Lectures in 2011 and 2012.
There's a whisper of something different, something every bit as cool as the TED Talks but more intimate, more human, more real. That's it… there isn't the huge kerfuffle normally associated with grand promises but a whisper, that this thing, that is the Do Lectures is something special.
So the whisper was sent to me via a Twitter DM to try to get to the first Australian Do Lecture at Payne's Hut. I might just find it worthwhile.
We'll see but this is how it starts…