Build a better mousetrap and the world will beat a path to your door – NOT!
Podcast: Play in new window | Download (Duration: 1:02:19 — 57.2MB)
**BLAM!… Out of nowhere you have the inspiration of a great idea.
You've just dreamed up a new and novel way of doing something that everyone will want and now all you have to do is show it to the world for the fame and fortune to be yours. Too easy! Now to make it happen…
How many times have you heard or thought this yourself?
Good ideas are like grains of sand on the beach, very few will ever find their way to an oyster to become a pearl.
Craig Hiron has learned the lesson, that there are four main steps to making a raging success, while developing one of the hardest design tasks around in the OTTO Espresso.
The easiest aspect of any new project is the inspiration, where everyone has a good idea…
But of the millions of good ideas, few make it to the serious design phase, where the reality of the idea will normally fall by the wayside…
Leaving few, to move on and deal with the challenges of  manufacturing…
Then only to be left on the shelf without great marketing.
By the time an idea has been through each part of this process, with sometimes hundreds of thousands of steps, dealing with multiple complication of ideas, people, finance and business, very few ever survive to become a viable success. And then you have to measure success?
Craig tells us of his journey to create, from the inspired classic form of the Atomic Stove Top Cappuccino Maker, something that takes 21st century technologies and creates the ultimate portable cook top espresso maker.
When the OTTO Espresso was released I immediately ordered one because of my love for my Atomic and it's classic form but also with full regard for the challenges of manufacturing the OTTO. My unboxing video is below.
Craig explains in detail in this episode of Your Story the challenges of finding a product to develop, all the way through the design, manufacturing and marketing process.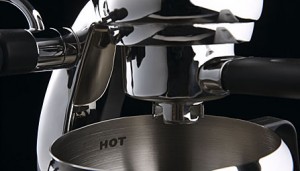 Bringing the inspired idea to fruition is is a tale of determination to overcome the pitfalls and a great lesson for anyone interested in product design, manufacturing and marketing.
If you're a student of industrial design this is a
must listen to

episode of Your Story.

His website is OttoEspresso.com

To automatically receive this podcast freely to you, click on one of the links to the left or search in iTunes for "Your Story."

Subscribe freely in iTunes by Clicking here.
If you use another Podcast software Get the feed here.

Support Your Story by commenting on this episode with one of the social network sites below or writing a review on iTunes

Here is my un-boxing video of the OTTO…
Music is from

The Black Seeds
"Sometimes Enough" (mp3)
from "Into the Dojo"
(LOOP)
Buy at iTunes Music Store
Stream from Rhapsody
Buy at Amazon MP3
More On This Album
The Airmen of Note
"Blues for Mundy" (mp3)
from "Today"
(Altissimo!)
Buy at iTunes Music Store
Stream from Rhapsody
Buy at Amazon MP3
More On This Album