Podcast: Play in new window | Download (Duration: 51:20 — 70.6MB)
Welcome To Episode 53 of Your Story.
In June 2009 I had the good fortune to travel to Buenos Aires to experience all that you can in such a short time and to partake of some of the Tango Scene from the city where Argentine Tango originated.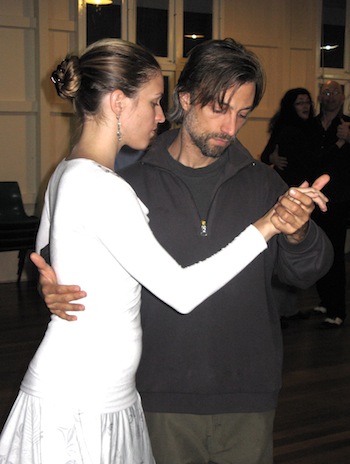 While I was there I spent some time with Tango teachers and performers Fabrizio Forti and Celi Arias in their home El Sol that is a tango studio and tourist accommodation for travellers to this city of 13 million people.  I've already produced several episodes of my time in Buenos Aires while I was there but lately Fab and Celi were here in Brisbane and I thought that this was a good time to talk to them about the life they have in Buenos Aires, travelling and teaching and some things about the wonderful dance that is tango and how it is different to most of the other dance forms.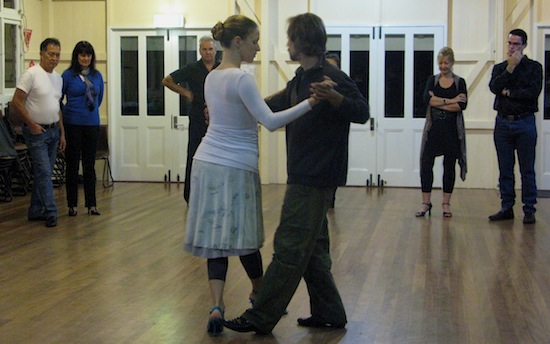 They were here in Australia conducting workshops and classes followed by a trip to Wellington for the new Zealand Tango Festival.  I hope to get a copy of their performance for the Kiwis to show you very soon but in the mean time here is a video from last years festival.
Website is elsoldesantelmo.com
Email is elsolst@gmail.com
To automatically receive this podcast freely to you, click on one of the links to the left or search in iTunes for "Your Story."
Join the Your Story Facebook group.
Subscribe freely in iTunes by Clicking here.
If you use another Podcast software Get the feed here.
Support Your Story by commenting on this episode with one of the social network sites below or writing a review on iTunes

Music is from

Chocolate
"Libertango" (mp3)
from "Chocolate 3"
(WorldAnd)
Buy at iTunes Music Store
Stream from Rhapsody
Buy at Amazon MP3
More On This Album
Gitano Experience & Friends
"Tango No2" (mp3)
from "Gitano Flamenco"
(TOOST Music)
Buy at iTunes Music Store
Buy at eMusic
Stream from Rhapsody
More On This Album
Beau Bledsoe
"Histoire du Tango" (mp3)
from "¡Olé! ¡Che!"
(Tzigane Music)
Buy at iTunes Music Store
Buy at Rhapsody
Stream from Rhapsody
Buy at eMusic
More On This Album