Podcast: Play in new window | Download (Duration: 22:44 — 20.9MB)
Welcome To Episode 51 of Your Story.
Why do we have to live our life the way people and society says? Why can't we make our own rules and if we're happy with the results of our decisions isn't that all that matters?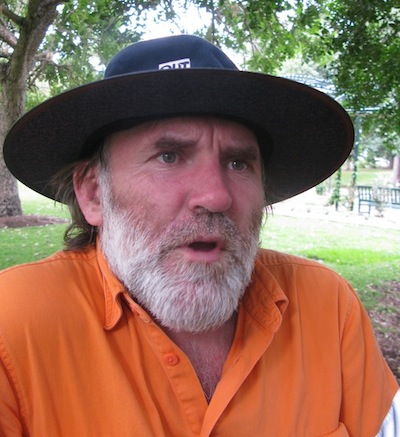 Ian Pettet has decided to live an unorthodox lifestyle. Not only is he studying Electrical Engineering at Queensland University of Technology in his 50's but he has also chosen to live on a side street to the City Gardens that adjoin the Uni sleeping on his motorbike and living with his dog out of the trailer attached to the rear of the bike. Not what is normally thought of as student accommodation. This is the life style that Ian has chosen for the freedom that he gets from not requiring a high income and responsibilities that most of us feel that we can't do without.
Most people would find this lifestyle challenging but Ian embraces it and with happiness and joy leaving me wondering if maybe there are some lessons here about what makes some of us truly happy.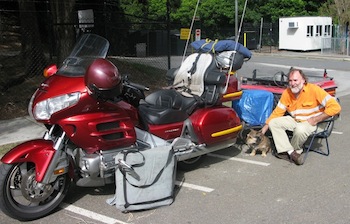 To automatically receive this podcast freely to you, click on one of the links to the left or search in iTunes for "Your Story."
Join the Your Story Facebook group.
Subscribe freely in iTunes by Clicking here.
If you use another Podcast software Get the feed here.
Support Your Story by commenting on this episode with one of the social network sites below or writing a review on iTunes

Music is from
Music is Bye Bye Blackbird From Music Ninja