Podcast: Play in new window | Download (Duration: 1:05:27 — 60.0MB)
Welcome To Episode 46 of Your Story.
As some of you may know I've recently been working for a short time on the latest in the The Chronicles of Narnia at the Warner Roadshow Studios on the Gold Coast. This next, Episode Three, is The Voyage of the Dawn Treader and as it was for the previous two episodes this one is being Executive Produced by Doug Gresham.
As I mention in the introduction, I meet Doug very briefly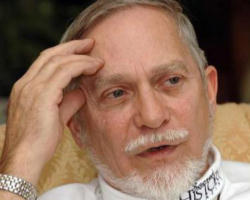 while I was working on the film but didn't have a chance to engage with him while working there. However my supervisor mentioned a few of the things that Doug had mentioned to him and I immediately thought, this sounds like an interesting fellow who wouldn't mind a chat if he has the time.
Doug is the step son of C.S.Lewis and is now responsible for the continuation and is the head of the C.S. Lewis Company. From that wellhead these films have sprung. After a lifetime of wanting to have them produced he is now, for want of a better title the Executive Producer but as he says, he's the one to blame. We chat about some aspects of the challenges and the joys of film-making and if you listen to Doug you can hear his passion for film-making and particularly the production of these The Chronicle of Narnia.
Quite a bit is published about Doug and his heritage with C.S. Lewis, including his autobiography Lenten Lands of his childhood with his mother Joy Davidman and Lewis which was made into the television film in '85 Shadowlands and remade as a feature film in '93. Doug also mentions writing a biography of Lewis Jacks Life: The Life Story of C.S. Lewis published in 2005.
Doug however is not just all about C.S. Lewis and the The Chronicles Narnia, he is also a committed Non-Denominational Christian with strong opinions on his practical views of Christianity that led him to live by his faith, running and caring for people from around the world in Ireland as a psychotherapist, but also to living an independent lifestyle as a Dairy Farmer in Tasmania and an ABC Radio announcer in Perth.
Now living in Malta, Doug has a world view and strong opinions on where our Western Society has gone wrong, even suggesting what, in his view, what we need to do to fix these issues.
Strong, forthright and thought through opinion is what I discovered in meeting Doug Gresham and a personality that is not easily forgotten.
To automatically receive this podcast freely to you, click on one of the links to the left or search in iTunes for "Your Story."
Join the Your Story Facebook group.
Subscribe freely in iTunes by Clicking here.
If you use another Podcast software Get the feed here.
Support Your Story by giving it a Digg or Stumble or writing a review on iTunes

Sorry about the miss spelling of The Voyage of the Dawn Treader as I spelt it Trader :/
Music is from iodaPROMONET
The Homemade Jamz Blues Band
"Penny Waiting On Change" (mp3)
from "Pay Me No Mind"
(Northern Blues)
Buy at Rhapsody
Stream from Rhapsody
Buy at Napster
More On This Album