Podcast: Play in new window | Download (Duration: 4:34 — 4.3MB)
Welcome To Episode 4 of Your Story Addendum.
Well the trip and testing of my method is over and I'm on my way home to Brisbane.
What I've learnt is that I can do this and that I have a lot of support from people as I travel to help me. I'm a little surprised that when I mention the idea that I'm collecting stories everyone seems to think it's a great idea, which is heartening as I think it's a good idea as well but I'm being utterly self indulgent with this show so I don't necessarily think others will rock with the idea. Surprisingly they often do.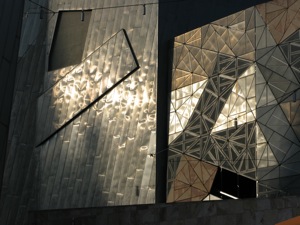 I need to continue to get faster at the post production of the episodes as I've found that I can spend a huge amount of time on the tiding up of the audio and I still don't have it any where the standard that I want to eventually get to. I'd like if possible to be able to spend no more than twice the audio recording time in post production if I can. At the moment I'm probably spending about four times as long in post. Hopefully I'll just get faster.
As I've mentioned before I don't have much experience at travelling and this trip was to get me familiar with it again. That has worked brilliantly and it was a good idea to do it in a local but unfamiliar city rather than waiting until I get to Berlin and have the additional issues of culture and language.
So Melbourne went well. I'm a bit behind in getting the episodes out so I'll attempt to get them out in the next week. Then I need to get the last of the things organised for the Eurodessy which is only five weeks away.
To automatically receive this podcast freely to you, click on one of the links to the left or search in iTunes for "Your Story."
Subscribe freely in iTunes by Clicking here.
If you use another Podcast software Get the feed here.
Music is from Ray in the Stairwell