First I want to thank everyone of you out there who are coming here and checking this site and downloading the show. I also want to thank everyone who is subscribed either through iTunes or another feed reader or possibly using some of the other directories out there.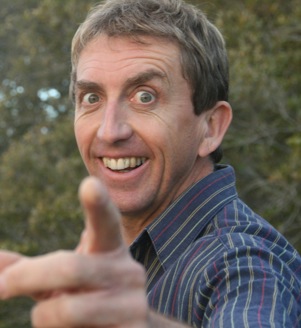 Thanks 🙂
As I've explained before I'm doing this to create a space in my life for change and evolvement of the way I'm doing things. After a long reflection I came up with the idea to do this show and now I have eleven episodes up, which I'm very proud of.
Proud not only because they are done by myself (with the assistance of Kestum Bilt production company), but proud that there are people out there who trust me enough to share something of themselves, sometimes very personal things. I'm also proud because of you the reader and listener. I'm humbled that you feel that what I'm doing here is worth a listen and maybe you get something from it.
I have very little idea who you are. What I do know I'd like to share with you. I know that you're from primarily the USA and Australia (I'm in Australia and the US is a huge market) but also from all over the world.
I know that you are a small group certainly not the hundreds or thousands of some podcasts but there are a few dozen of you subscribed and the same number who listen and download from the site. To date the total of all episodes have been downloaded about 650 times.
I go, "WOW", and I'm humbled that is how many times the show has been exposed to you.
Only a couple of you I know personally but to all of you, "Thanks."
In this last week a few things have changed that I'm excited about which I'd like to share with you.
I've had an idea to go further with this programme from the beginning to go further afield and see who I can find in the greater world rather than just in my local. Well in the last week I've borrowed against my home to take this further.
As you have already realised I have a little equipment for the home studio. I also have a good voice recorder to get out and about but I need more to be mobile.
So I'm in the process of getting a Macbook Pro laptop, digital video and still camera, mobile storage and internet enabled mobile phone so that I can go and produce anywhere on the planet.
I'm planning on a trip in April to Melbourne to test a methodology that I want to use and from what I learn I then want to go to Europe in July/August to meet some interesting people and bring the voices of others to you.
I'll post a page over over on the left regarding the Melbourne trip in a while asking for help from you but for the moment I just wanted to fill you in on the developments and a sneek peek at the mid term plans.
Again to all of you, both on the show and the listeners thanks.
Feel free to comment or send me an email. Knowing your out there means more than you can imagine.