Podcast: Play in new window | Download (Duration: 55:57 — 25.6MB)
Welcome To Episode Twelve of Your Story.
I sometimes wonder how the world sees the Australian culture that I know so well. Do they believe the myths that are played out in the media or do they believe something else? I also wonder, but very rarely, what is going on with mental health, a field I know no one to have interacted with. Also what of the impact of drug use on mental health, is it something to be concerned with, especially as I have a teenage daughter? Well here are some insights from some one who knows.
Today we talk with Adam who as a psychiatrist working within the mental health system in drug and alcohol issues. He made the leap to Australia as a migrant a few years back.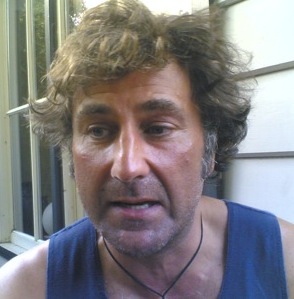 In his own British style he gives us an interesting and insightful view of Australia from the government to social and personal cultural styles.
Adam explains some of the failings of the health system but also what works. Particularly how through support from the compassionate community around a person with mental health issues there is the possibility for a bright future.
The points that Adam primarily makes will resonate with most, as the fundamental issues that we all want in life. In that we all want a good, happy life with our community.
Despite the many and I'm sure appalling things that Adam has seen he has an upbeat and positive view on Australia. Mentioning several times how people managed to succeed in the majority of cases and that it is the few that fall through the system that we focus on rather than the majority of successes.
To automatically receive this podcast freely to you, click on one of the links to the left or search in iTunes for "Your Story."
Subscribe freely in iTunes by Clicking here.
If you use another Podcast software Get the feed here.
Music is from iodaPROMONET
Craig Taubman
"Maoz Tsur" (mp3)
from "The Hanukkah Lounge"
(Craig 'n Company)
Buy at iTunes Music Store
Buy at eMusic
Buy at Rhapsody
Stream from Rhapsody
Buy at Amazon