Podcast: Play in new window | Download (Duration: 38:39 — 53.2MB)
Welcome To Episode 48 of Your Story.
What would you do if you had suspicions of your partner having an affair? Could you confront them and have a discussion? Even then how would you know that what you were being told is the truth? What if you were told that nothing was happening but despite that reassurances you still had it eating away inside of you saying something wasn't right? Would it be good to find out for certain one way or other, or are you just being insecure?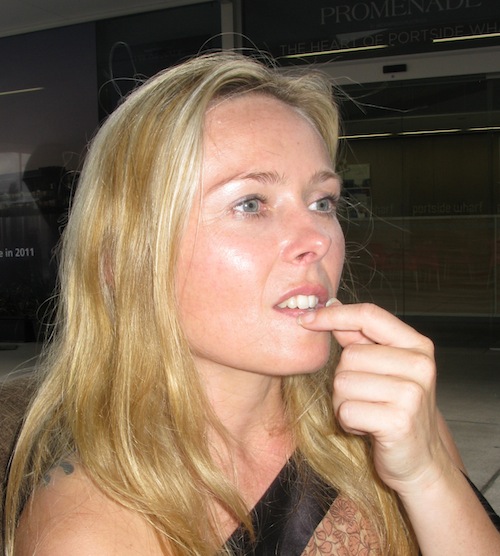 Tiffany Bond has discovered that not only is there still a demand for infidelity investigation but business is booming as the times may change but people don't and there is a constant stream of husbands and wives contacting her, seeking information and advice to settle their concerns and suspicion of their partner having an affair.
Tiffany's talent revealed itself when she used her training with her own relationship, leading her friends to suggest that she could help others, as she was helped, by finding the truth and slaying her own demons.  Starting her private investigation business the Detection Group she has added to previous experiences to tell many more stories written about in her first book Confessions of a Female Private Investigator.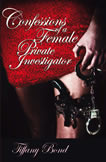 The book is really a series of short stories of her adventures as a debt collector, police officer and private investigator and the experiences that she and her clients find themselves in with suspicion, discovery and resolution of some of the more disappointing aspects of peoples relationships. It's actually a bit of a page turner in it's simple short format story telling style forcing me to drag myself away to get this episode published rather than while away the day indulging in the voyeurism of peoples behaviours.
This is not all about the grime and the sordid underbelly of society but much like Episode 40 Grace. Prostitution – More than you Think, in that, in this story we find someone who is driven to help others to take responsibility, heal and move on by finding out the information that has been eating away at them with suspicion. It's more than just catching people out, it's about helping people who's relationships have devolved and aiding them to move their relationships forward.
Tiffany's Contacts are:
Phone:
1300 780 833
+61(0)458 600 638
Website:
DetectionGroup.com.au
TiffanyBond.com.au
Email:
Social:
Twitter
Facebook
Linked In
To automatically receive this podcast freely to you, click on one of the links to the left or search in iTunes for "Your Story."
Join the Your Story Facebook group.
Subscribe freely in iTunes by Clicking here.
If you use another Podcast software Get the feed here.
Support Your Story by commenting on this episode with one of the social network sites below or writing  on iTunes
Music is from iodaPROMONET
Urban Legend
"The World Keeps Spinning (feat. Chana)" (mp3)
from "Tropical Techniques"
(Blind Lemon Music)
Buy at iTunes Music Store
Buy at Napster
More On This Album
Eastern Sun
"Northern Vision" (mp3)
from "In Emptiness"
(Ball of Waxx)
Buy at iTunes Music Store
Buy at eMusic
Stream from Rhapsody

Buy at Amazon MP3
More On This Album