Podcast: Play in new window | Download (Duration: 33:46 — 31.0MB)
Welcome To Episode 31 of Your Story.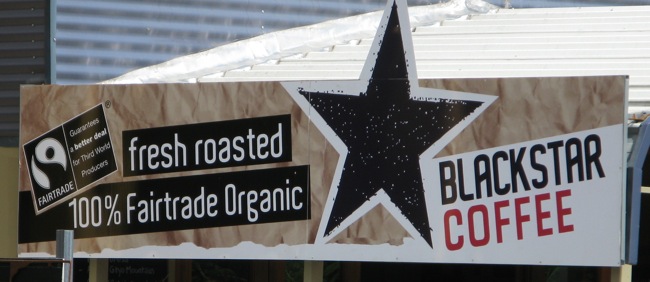 Today we talk with Marty Richards who recently set up yet another coffee shop in my local area of West End, but with a twist. I asked him how he could enable himself to stand out in an area with a multitude of coffee shops and what makes him different.
To my surprise I discovered that not only does he roast and take a great deal of care with the craft of the barista.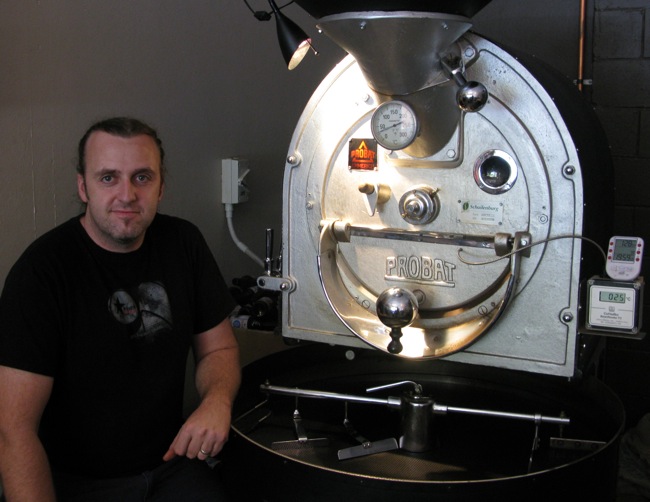 With his Blackstar Coffee there is a mission to use fair trade coffee with his own particular blends. Also he has an underlying social consciousness not only with where the coffee is sourced but also the integration of the local West End community in ways that surprised me.
His website is BlackStarCoffee.com.au
email is marty@blackstarcoffee.com.au
44 Thomas Street, West End, Brisbane, Qld, Australia
Phone +61732172323
To automatically receive this podcast freely to you, click on one of the links to the left or search in iTunes for "Your Story."
Subscribe freely in iTunes by Clicking here.
If you use another Podcast software Get the feed here.
Support Your Story by giving it a Digg or Stumble from the links under the heading for this episode or writing a review on iTunes

Music is 'Blackstar' taken from Peter B & The Homeless Souls' debut album, 'Far From Home' recorded in London and Brisbane. It is available at Blackstar Espresso Bar, or by contacting Peter at peterb@gmail.com
The site is http://itspeterb.wordpress.com
On Facebook – the group is called SECONDHANDRECORDS, and there are free tracks to download through the My Band
Peter B & The Homeless Souls
www.myspace.com/2ndhandrecords
Lesson MC
http://www.myspace.com/lessonmc