Podcast: Play in new window | Download (Duration: 4:44 — 4.4MB)
Welcome To Episode 10 of Your Story Addendum.
My training post school was as an apprentice Pattern Maker.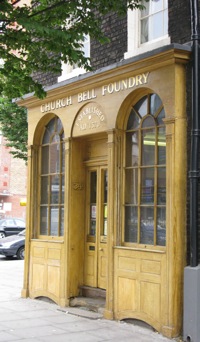 A beautiful craft of making patterns from primarily timber, to be used to produce the moulds that metal castings are made in. As I learnt the skills I developed an interest in how things are made and the manufacturing processes. So just before leaving on this trip I heard about the Whitechapel Bell Foundry from listening to This Week In London Podcast I knew that I needed to come and see it while I'm in London.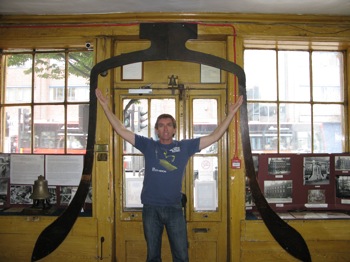 The Foundry is a modest but profound affair to me. There is a small museum and shop along with offices in the front of the old building on Whitechapel Road. Then out the back is the foundry where the bells are made, which isn't large by foundry standards and seems to employ a dozen or so people.
But the history is staggering. They have made the two most famous bells that I know of. The Liberty Bell in the US and Big Ben here in London. They have recently made the new bell for the finally completed St Johns Anglican Cathedral in my home t
own of Brisbane. They are the oldest manufacturing organisation in the UK making bells for over 500 years and the history goes on and on. If you want more history here is the link to it.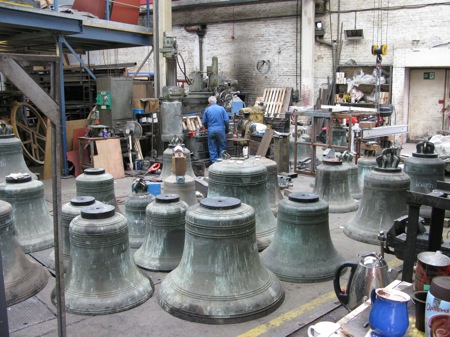 For me to smell the grit and burnt sand of my trade, to see men still making things in an age old tradition and to consider the long and continuous history of a relatively modest concern was a wonderful experence  and if your into making things and manufacture I would strongly suggest that you drop in if your n the neighbourhood.
To automatically receive this podcast freely to you, click on one of the links to the left or search in iTunes for "Your Story."
Subscribe freely in iTunes by Clicking here.
If you use another Podcast software Get the feed here.