Twelve hours travelling now with a quick stop and reboard the same aircraft at Singapore. While I was in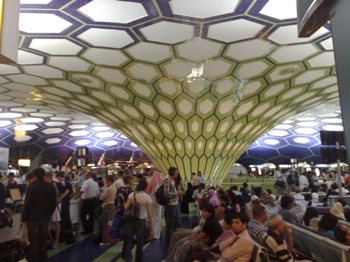 Singapore I didn't bother with the free WiFi but decided to get on some here in Abu Dhabi. It's the middle of the night but people are everywhere. People travel at all times when it comes to an international transport hub like Adu Dhabi international airport.
12 midnight here and the airconditioning is working hard as it's still 32 degrees outside which explains why the construction workers were still on the job. Tomorrow it's expected to be 40.
As I write this I have another hour before we board and there are people leaning on walls and lying on floors attempting to get a little sleep with hubbub all around as others arrive and leave all the while little kids and the announcements scream in multiple languages.
I've still got eight hours traveling from here to get to London then the wait for my connection to Germany. So as I'll do in Heathrow I attempted to do here, in that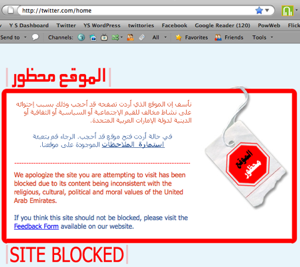 as soon as I was on the web I went to my social network pages of Twitter & Plurk to find them blocked. WTF.
That was a shock but I suppose as I start to move away from my comfy home environment I get to see this little thing called censorship.
Makes me wonder why it would be blocked would.
*Unfortunatly I wasn't able to post the above as my connection dropped out so now I'm sitting in an internet cafe at Heathrow waiting for  my next flight. I'll add a couple of photos when I get access from my mac to the web.